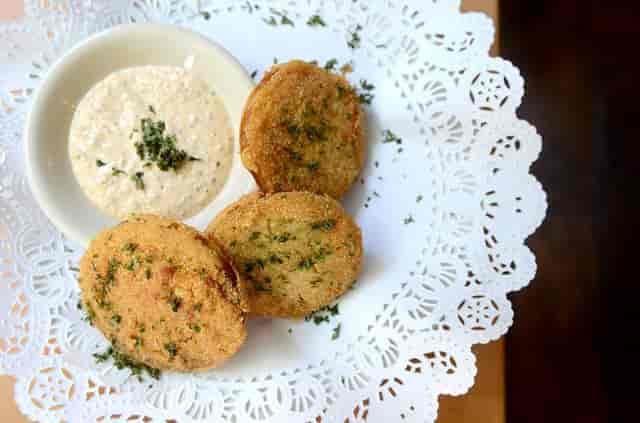 History
"This was more than dining, it was an experience. The wooden rockers that we waited to be seated in, the awesome staff and the abundant incredible food this is a must do when in Atlanta!"
-D. B.
Independence, MO
History
In the early 1960s, Mr. Anton (A.J.) Anthony stumbled onto a new concept for a restaurant by complete accident. After planning on opening an Italian restaurant he read an article in 'Atlanta Magazine' complaining that our city lacked the type of cuisine that our visitors would expect, such as fried chicken and deep dish pie. It was then that the restaurant, "Pittypat's Porch" was born.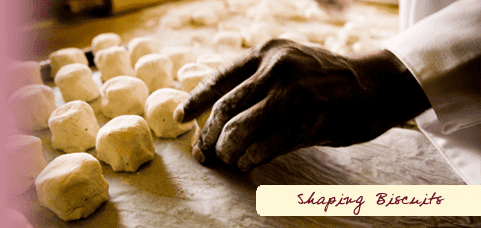 Mr. Anthony was quoted as saying "You don't want to have a chicken place but chicken must be a part in it." As he was tweaking his menu he was also into the planning of the interior and architecture. He wanted to create an atmosphere similar to an old Southern home, complete with a veranda where guests could rock and sip mint juleps while watching the diners below. His site was 25 Cain Street.
From there, he wanted his guests to wander down the old wooden stair case and pass under old brick arches on their way to dine. He filled his dining room with American antiques and modern era furniture to create a pleasant atmosphere where one could imagine they were transported to the days of the antebellum.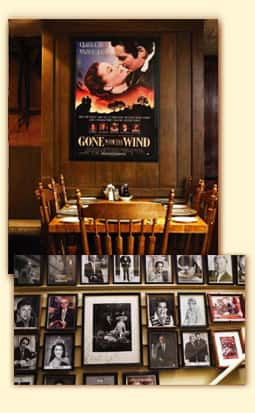 Pittypat's Porch was named after Scarlett O'Hara's aunt in the film, "Gone with the Wind." The restaurant was named after Aunt Pittypat not only because of the notoriety it ensued but the personality of her character. She was shown to be a gracious hostess not only to Scarlett but to Melanie and other visitors, especially on her grand porch.
After much research, Mr. Anthony printed his menus in a unique way, on a fan. Reminiscent of the fans that were present at every pew at a funeral parlor, they are still used today. Perhaps one of the reasons behind his idea was that the building was indeed a funeral parlor before it was renovated to house Pittypat's Porch?
When the restaurant opened in October of 1967, the tables were adorned with pewter serviceware. From the water goblets to the butter dishes, guests truly feel as if they have gone back in time.
Little has changed since the day we opened, the biggest being the ownership, from Mr. Anthony to Guy and Deb Thomson, and the street name, from Cain Street to Andrew Young International Boulevard. Our menus are still fans, and we still have mint juleps!
Mr. Anthony, The Thomson's and the staff's ability, energy and willingness to create a great place to eat with a unique southern atmosphere has made Pittypat's Porch an Atlanta Institution.